General Info
Thank you for your interest in New London Adult Education. Here you'll find answers to commonly asked questions, directions, regulations and information on class cancellation as well as fees and refunds.
A Message from Denise Spellman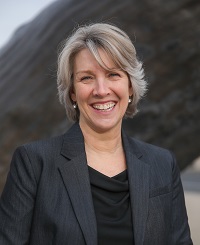 New London Adult and Continuing Education is a truly unique place! We are very proud of our long-standing commitment to adult learners, and our dedication to providing innovative and stimulating educational opportunities for our community. New London Adult Education strives to strengthen our community partnerships and build connections to enhance programming that is responsive to the interests and needs of all learners.
A range of programs are offered including ESL classes to assist English language learners to improve their English language proficiency as well as CDP and GED classes for students looking to complete their high school education. U.S. citizenship classes prepare immigrants for the U.S. Citizen test. The Transitions Program assists our adult learners with career exploration, training and college preparatory classes. Our Integrated Basic Education and Skills Training Program (I-BEST) offers workforce education in areas that match local demand. Our counseling staff is available to guide and assist you in choosing the program that best meets your educational needs. Our Even Start - Two Generation program is a comprehensive family literacy program that serves the entire family through adult education, early childhood education, parenting education, interactive literacy, and home visits.
For those looking to travel, acquire new workforce skills, or pursue new interests or hobbies, our Continuing Education/Enrichment Program, provides a vast array of programs and classes to satisfy your lifelong learning goals. We invite you to take advantage of our Culture-On-Wheels Program which presents stimulating, educational, and affordable travel opportunities. Numerous day, overnight bus trips, national fly tours, and international world-class travel are thoughtfully planned.
Visit our website, newlondonadulted.org, to become familiar with the multitude of programs and class offerings. Online registrations are accepted through the website for all Adult Academic and Enrichment programs.
Stay tuned for new and exciting building updates!
Please follow us on Facebook, and Instagram to stay connected and learn more about our unique program. There is truly something for everyone.
Sincerely,
Denise Spellman
Director